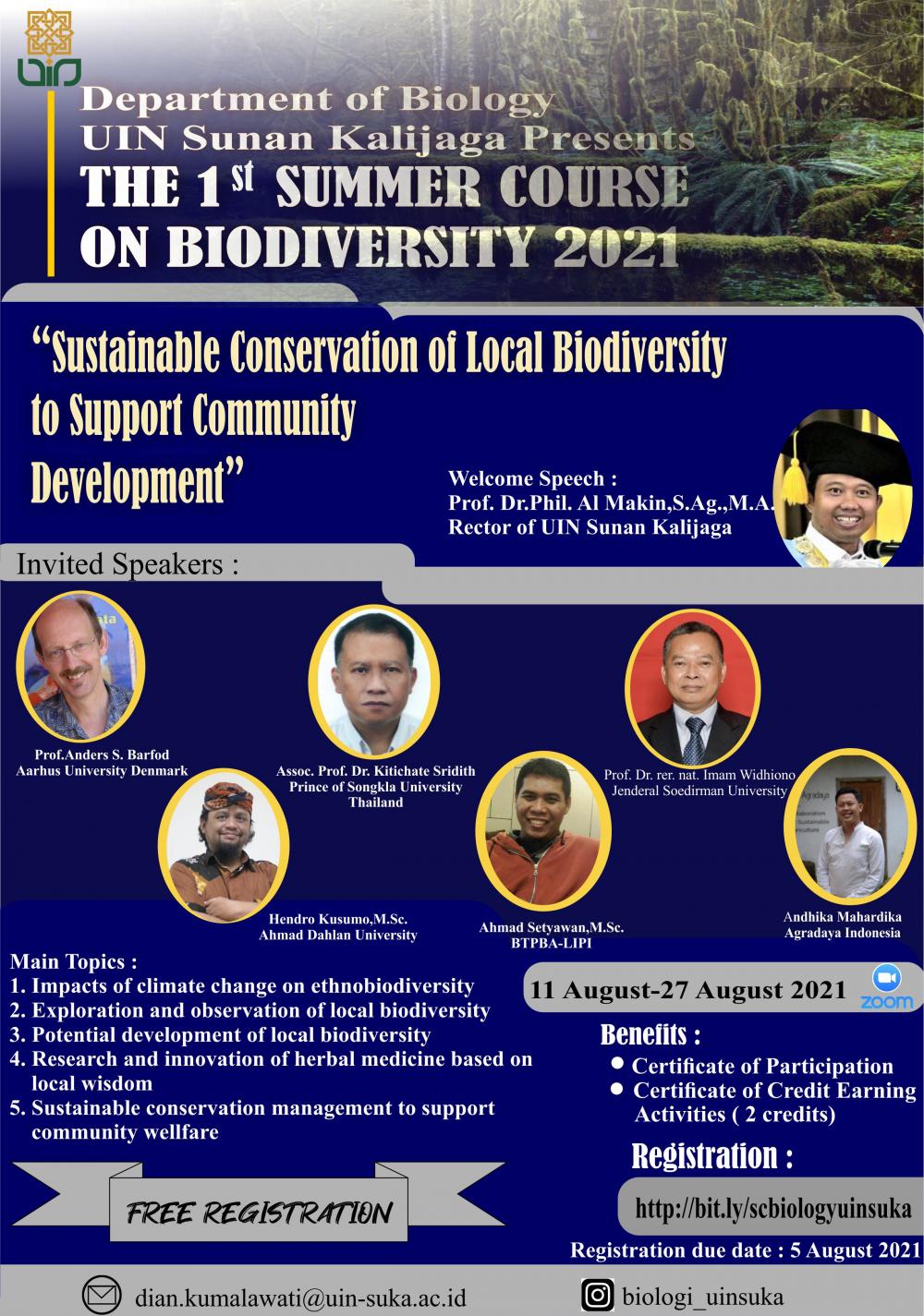 We proudly present the 1st Summer Course Program 2021.
Department of Biology UIN Sunan Kalijaga Yogyakarta, Indonesia will host the 1st Summer Course Program 2021 with the theme Sustainable Conservation of Local Biodiversity to Support Community Development. In this program, we open for free registration for 5 to 20 international students who are interested in tropical Indonesian biodiversity, ethnobiology, and its potentials to support community development. This course will be conducted virtually using the zoom platform. All the courses are earnable and transferrable credits. It emphasized the learning of Indonesian biodiversity including the endemic flora and fauna associated with the ethnobiology knowledge. We also offer the virtual field trip to some farms and local advocacy organizations with great concern for the sustainability of biodiversity. We invited some distinguished speakers who will give the talk and provide insight into biodiversity knowledge. In addition, we organize the problem-based discussion for all students in the group, and they will present their thought about a specific issue that we provide.
Please register now for free by click http://bit.ly/scbiologyuinsuka.
Due date: August, 5th 2021
Contact Person: Dian Kumalawati, M.Sc (dian.kumalawati@uin-suka.ac.id)